The Lifespan of Used Cars: How Long Can They Run Smoothly?
Posted Sunday, Apr 23, 2023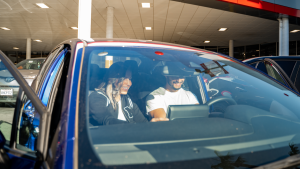 Most individuals want to save money by purchasing a used car because brand-new cars are becoming so pricey. With over 40 million used vehicles sold each year worldwide, this is true not just for the U.S. but for markets worldwide.  But despite its advantages, purchasing a secondhand car may be challenging for several reasons. The biggest issue purchasers have is not understanding the lifespan of secondhand autos.
You can purchase a secondhand vehicle to use temporarily or for longer. Understanding the lifespan of used cars when purchasing them is beneficial in either scenario.
The durability of secondhand cars may impact their resale value, performance, and how much you could use them before needing maintenance. So, knowing the lifespan of the used cars you wish to purchase will aid in your decision-making.
The Average Lifespan of Used Cars
The longevity of secondhand cars is a topic of some controversy. The Bureau of Transportation Statistics estimates that the typical vehicle has a 12-year road life. This indicates that you can drive a car between 200,000 and 300,000 kilometers.
The average longevity was determined when car engineering was less advanced than it is now. Modern vehicles have better features, measures, and equipment in place. Also, current vehicle owners are more likely to upkeep their vehicles.
Used cars may last up to 15 years even if they have new and upgraded technologies. But, depending on several variables, the precise age may be shorter or longer.
What Factors Affect the Lifespan Of Used Cars?
If you are planning on buying a used car, make sure to pay attention to the factors below. It can give you an idea about the lifespan of the used car you are planning to buy.
The Car's Model
One of the key elements affecting how long a secondhand automobile will endure is its model. Since every vehicle is made differently, many used cars last longer than others. Studies show that Japanese automakers prefer to produce automobiles with longer lives than their domestic counterparts.
A new automobile model will also last longer since it includes more sophisticated features like a sophisticated vehicle monitoring system. Electric vehicles also often have longer lifespans than conventional vehicles.
History of Mileage
The mileage of a vehicle directly affects how long it lasts. Vehicles with higher mileage are more likely to experience wear and tear, which leads to malfunctions and part replacement. A car's lifespan is significantly shorter after 150,000 miles than before 100,000.
History of Maintenance
When you purchase a car, the vehicle's health starts to decline. You may prevent the car's continual degeneration with frequent servicing and maintenance.
Since the rest of the car is in good condition, car engines are built to survive thousands of kilometers. Thus, current auto maintenance can lengthen the life of secondhand autos.
Accidents
Accident-prone vehicles have substantially shorter lifespans. The severity of the injury shortens the lifetime. Even if the vehicle is fixed, there's a good risk that a latent mechanical issue was missed and will come back to bother you. Little dings aren't a big concern, but auto accidents are another story.
How to Tell If a Used Car Has a Long Lifespan?
When you are at a car dealership to buy used cars, there are some factors that might indicate that the used car will last for a long time.
The Car's Interior
Although it might sound far-fetched, the inside of the vehicle might impact how long a secondhand car lasts. The interior may not have an impact on how the car runs, but it can have an impact on how well you drive. A minimalist interior is also more susceptible to wear and tear, necessitating replacement.
Engine Situation
The engine condition may greatly influence the lifetime of a secondhand automobile. Ensure the engine oil isn't coffee-colored or creamy because it would indicate that a coolant has been diluted with the oil. Also, following a test drive, double-check the engine oil.
Any unusual engine noises while taking a test drive should be noted. An unusual noise might indicate that the engine is malfunctioning or has a loose part.
Plus, keep an eye out for any oil or fluid leaks in the seals, engine cover, under the car, or hoses.
Steering
Examine the pre-owned car's steering to evaluate how well it works. Try twisting the wheel with the car in neutral. If turning the steering wheel is challenging, there may be an issue with the tire suspension or anything else. While inspecting the steering wheel cannot pinpoint the precise issue, it can assist you in figuring out whether there is one.
Accident History
Accidents shorten a secondhand car's lifetime. The radiator under the hood is the primary location to inspect. The radiator might sustain damage if the incident happened at the front of the vehicle. Verify the joints' alignment by looking at them.
Timing Belt and Chain
To guarantee that your used automobile lasts longer, the timing belt must be changed after 60,000 miles since it is essential for the engine. The belt is susceptible to deterioration and can seriously harm the engine. Because of this, think about purchasing a secondhand automobile that has been maintained or think about changing the belt once you have it.
Test the timing chain's operation similarly. The timing chain can be replaced less frequently since it lasts up to four times more than the belt. It's best to be cautious than sorry because replacing the timing chain might be pricey.
Get a Used Car That Can Last Longer
If you are looking to buy a used car with a good lifespan, you should get in touch with Ally Auto Group. They have a huge selection of used cars where you are sure to find the perfect option.